I trust you know what you need to do. What do you have to give...?

This article is in need of more information!
Help improve it by adding in what you know, or look at the request below for specific details.

This article is lacking: An InfoBox
I'm missing a few memories... Someday, it will be back!

This page contains a few red links.
You can help the Kingdom Hearts Fanon Wiki by making pages for them.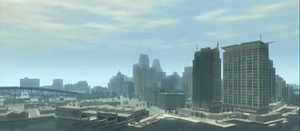 "Welcome to Alderney the Worst place in Kingdom Hearts universe...But to me the best!" -Ayano Katagiri
Alderney is the area where is missions appear in Kingdom Hearts: The Final Remnant, but having Most missions that appear in Kingdom Hearts: The Holy Blade Order Also,
This is also the City where Malevolence buys her weapons and Malevolence's Favorite area.
Overview
Alderney is a borough located west of Algonquin in Liberty City that is featured in The Final Remnant this area is where
the Holy Blade Order's HQ is located. It is very similar to New Jersey. Along with multiple Mafia Familes.
Landmarks
Notable Residents
Themes
Trivia
Alderney is an area in Grand Theft Auto 4's Liberty City.
Community content is available under
CC-BY-SA
unless otherwise noted.